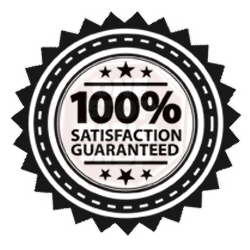 We guarantee:
Your patio will look exactly like our display model, with the same excellent quality and workmanship.
We will rectify any issues to bring your patio to showroom standard – No Questions asked.
If, in the unusual case, whereby we might be unable to provide you with the same first-class quality and workmanship as the original model in our display centre, we will remove the patio and refund you 100% of the price.
Workmanship Guarantee
This covers you from any mistakes that may have been made during the installation process.
Our 12-month workmanship guarantee ensures we will fix any leaks, rattles, sags, tears or other issues relative to this labour assurance if it occurs within the first 12 months following installation.
POINTS TO CONSIDER PRIOR TO BUILDING
Although we're aware of the local council's golden rules when it comes to installing patios, carports and decking, as experienced Perth Patio Builders we recommend you contact your local council to determine the unique guidelines that apply to each neighbourhood and street. This way, you save yourself the stress and expense of possible setbacks due to broken regulations. Policies include any site restraints, structural or building requirements, design guidelines and environmental planning.
Your choice of colour scheme is also important. You may be asked to maintain your home's colour scheme upon council recommendations of streetscape synergy. This may include having the roofing material custom-coloured to match gutters and flashings.