NOT ALL PATIO BUILDERS IN PERTH ARE THE SAME
When planning a new skillion roof, gable, or dome patio you will need all the information available to make an informed decision.
Unfortunately, some patio builders are only interested in the dollar and make promises they don't keep. The team at One Stop Patio Shop don't make big claims they can't back up. As a Perth patio installer, we stick to our deadlines, using a network of trusted professionals to help install your outdoor extensions.
Our services include supply and patio installation, carports and outdoor entertaining areas, along with installation of soakwells, café blinds. We are the only Perth Patio Installers to offer all of these services together to help save you time and money.
One Stop Patio Shop is the only Patio builders in Perth that offers you the Patio Promise. We are so sure we can fulfil our guarantee that we've put it in writing. We deliver what we say we will. No excuses! No broken promises!
All of our salespeople are former Perth patio installers themselves. As tradespeople, not just sales staff, we're fully qualified to advise on any issues that may arise with your job, saving you time and money on costly delays due to labour or supply. You'll receive an expertly designed, quality product that looks professional and will be the envy of your neighbors.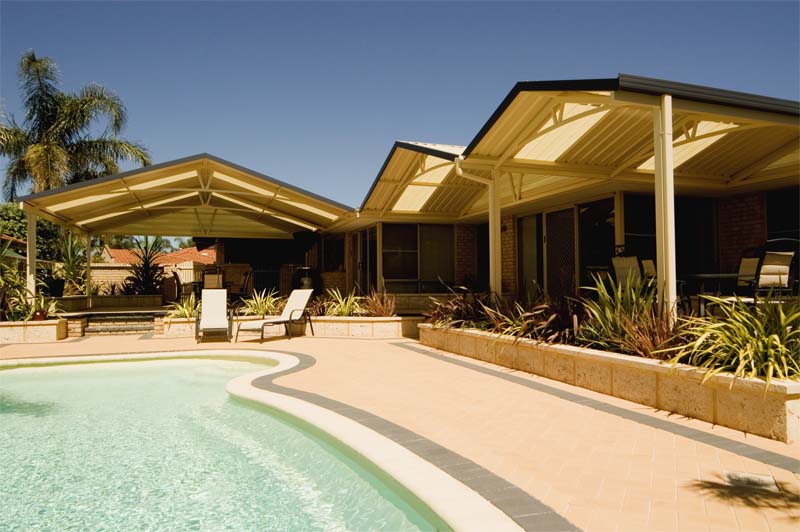 8 Reasons to Choose One Stop Patio Shop
Only Australian made products used
'Money Back' Guarantee on Quality
Tradespeople not Salespeople
Interest Free options available
Bonuses for fast decision-makers
Friendly. Reliable. Service
25 year structural Guarantee
One stop shop for all your patio needs
At One Stop Patio Shop, we're confident of our exceptional workmanship and therefore encourage prospective customers to compare products at various Perth patio display centres so you can compare the level of quality, workmanship, design and products.
As the only Perth patio builders to guarantee the finished product will look exactly like the display model otherwise, we work hard to achieve complete customer satisfaction, no questions asked.
patio buildersWhen looking for a price on home renovations, quotes can vary greatly depending on whether you use a reputable builder or a solo operator who has to outsource trades. Make sure you compare similar designs and styles in order to get a good idea about what's a reasonable quote for your project.
The cheapest quote is definitely not always the best option and can end up costing you more money in the long-term. No one wants a poor finish then finds they can't pin down the builder to fix the problem.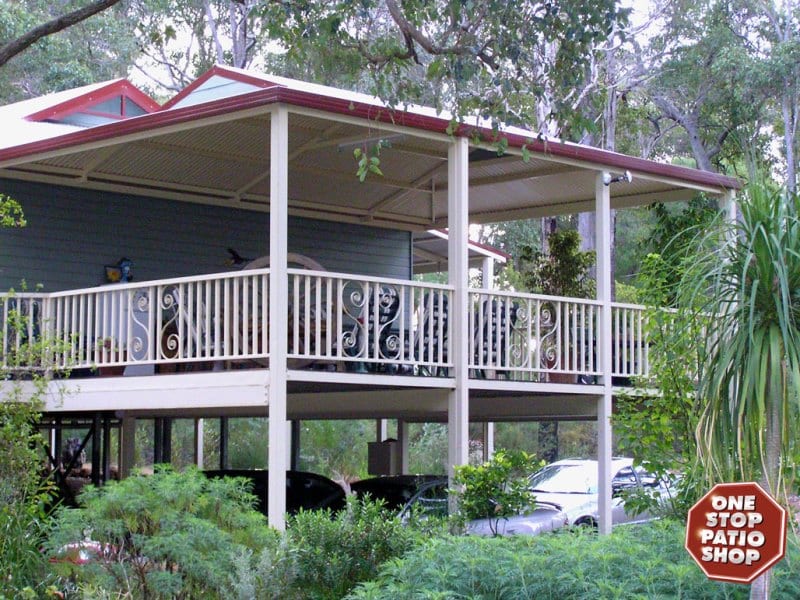 A One Stop Patio Shop quote covers workmanship, products and a superior finish providing you with the best guarantee on the market. We don't compromise on quality therefore, unless otherwise stated, we will always quote on our premium product range. So there are no hidden surprises and inflated prices.
One Stop Patio Shop is your expert Perth patio builder and patio installer, providing exceptional service and qualified advice on traditional and innovative products.
THANK YOU FOR GIVING ONE STOP PATIO SHOP THE OPPORTUNITY TO QUOTE YOUR PATIO PROJECT, WE LOOK FORWARD TO HEARING FROM YOU SOON.
The Team from One Stop Patio Shop.