Patios Bayswater
With a specialised product line, we always go above and beyond what other patio builders and consultants offer. If you have a garden, take advantage of it, however, some garden areas are not well protected or have restricted views. A patio can offer something which a garden lacks: the feeling of being able to be outdoors whenever you want. As we often spend more time in our offices, working from home and traveling to events, the patio area can be a great outlet.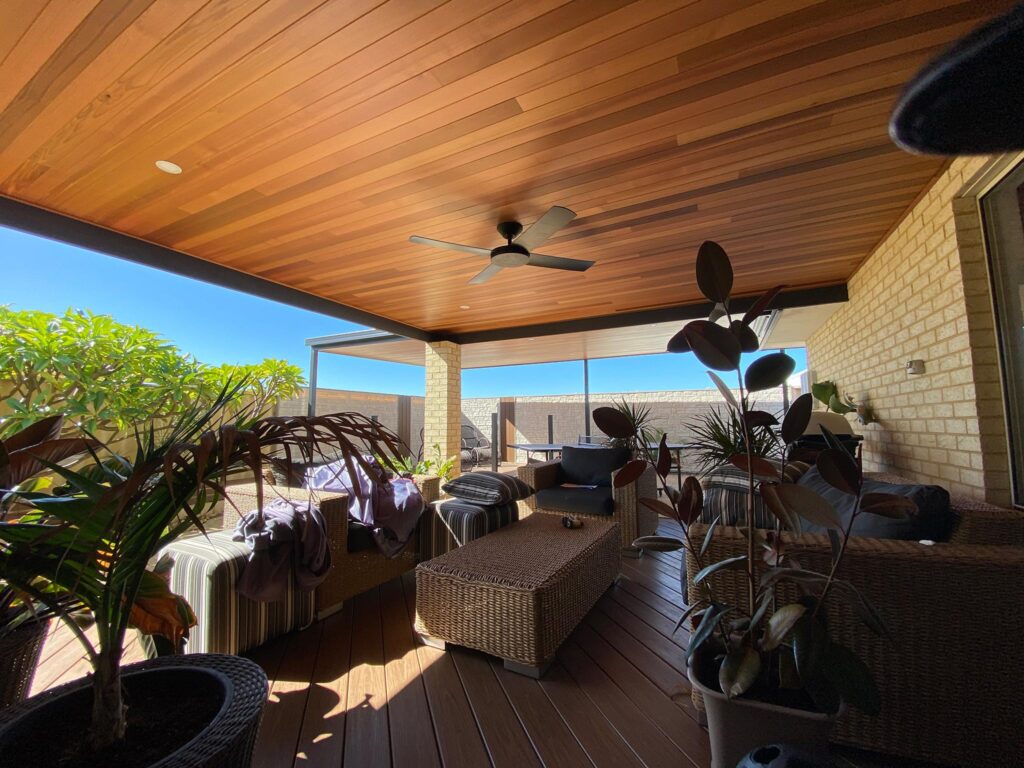 Baywater's No 1 Patio builders
what makes us different?
Understanding the needs of a client is what we are paid to do and there are certain factors that drive the success of each project. To put together a comprehensive package and to ensure your project is on schedule and within the budget. When you choose One Stop Patio Shop Baywater, we always take care to take your ideas into account to design the perfect outdoor living space. All of our patio options are on display, with all the instructions to get your project on track.
We provide our service to the Bayswater area.
We have a wide range of material that we use for all of our jobs and these include – Timber, Colorbond and Steel
A wide range of roofing styles and designs – Skillion, Flyover, Gable and Curved roofs.
Many different roofing options – Flat Deck Roofing, PolyCarbonate Roofing, Solar Span and Timber Lined
We're one of WA's most experienced and trusted patio companies, creating the most outstanding garden oasis for you to decorate your summer home

Find the perfect Patio with us
With access to a wide range of building materials, including steel, timber, and polycarbonate panels, One Stop Patio Shop can blend your new patio seamlessly into your existing building. Manufactured to the highest quality our flat patio roofs are guaranteed to offer the optimum level of protection from the elements that Bayswater homeowners require.