When considering outdoor patio designs, one of the most important features is the roof. Ensuring that you select a style that suits the overall look of your home, while maximising the cover it will provide your outdoor area, is essential. Three popular styles for patio roofs are gable, dome and pyramid, each offering advantages that may better suit your patio, home and garden.
Gable roofs are a very popular choice for patio roofs. The gable roof has two angled sides that rise to meet at a central apex, creating a triangle shape. This solid structure makes it highly appealing as it allows full protection from the sun and, due to the slope of the roof, ensures that rain is directed to the gutters and doesn't pool on the roof.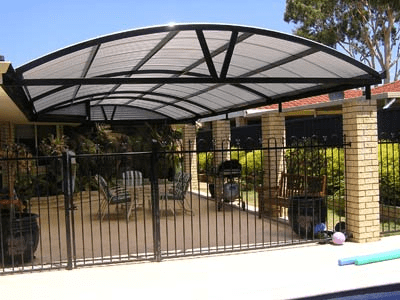 Dome
Dome roofs are also growing in popularity. They are typically less severely arched than a gable or pyramid roof but still provide excellent protection and allow rain to flow to guttering easily. The dome roof for your patio can be adjusted in height to complement the look of your home so that it blends smoothly into the overall look.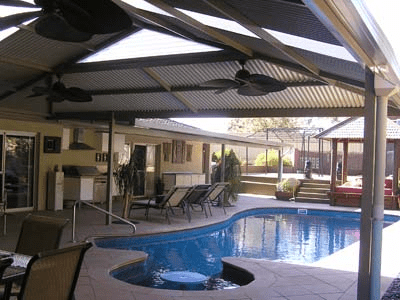 Pyramid
Pyramid roofs are similar to gable roofs, with angled sides to the patio roof, however not every side is the same size. A pyramid roof provides the same sun and weather protection and will direct rain efficiently to the gutters; it also offers style options to create a dynamic and interesting architectural element to the overall look of your home.
One Stop Patio Shop prides itself, as leading patio installers in Perth, on supplying quality gable, dome, timber-lined, pyramid and solar span patios for any home. For installations on time and on budget, call (08) 9455 7277.