Heating should be a factor in your planning of outdoor patio designs if you live in a temperate or cool climate, to ensure your patio will still be usable at night and in the colder months of the year.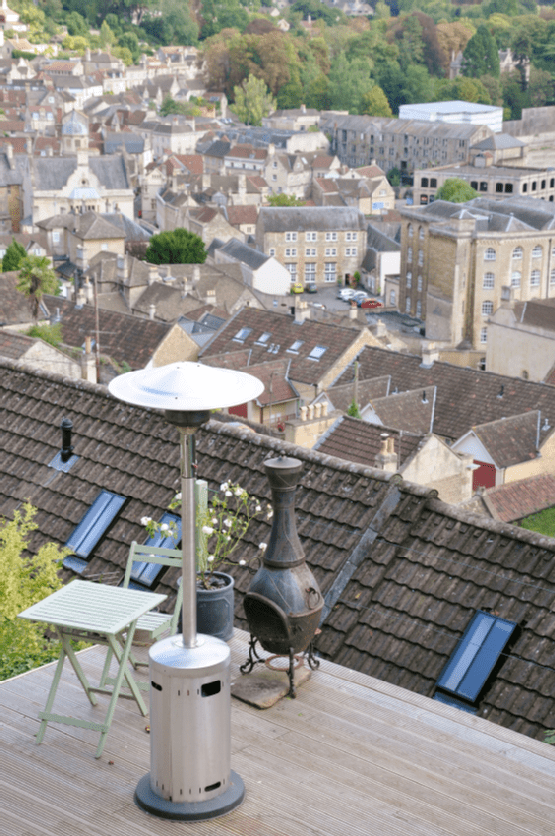 Types of patio heating
There are several common heating options available for patios, which will depend on whether the patio is fully enclosed or exposed to the elements. For open patios, outdoor fire pits may be constructed to provide a permanent source of heat when replenished with fuel, while insulated patios can benefit from the same heating systems as other parts of your home, such as electric heaters and central heating radiators. For smaller spaces, halogen heat lamps may be sufficient.
Things to consider
When installing heating systems outside, you will need to find suitable locations where these can be fitted in place. Most heating systems are designed to be mounted horizontally, such as directly onto paving or decks, but some may be mounted vertically on support beams and walls. Smaller heaters can be fitted with reflectors to increase their heat output, and when buying any heating systems from suppliers you should be wary of paying extra for features you don't need, such as a higher IP rating than your circumstances require.
Patio installers in Perth
One Stop Patio Shop can help you with all types of patio design ideas in Perth. Call (08) 9455 7277 for more details about solar span, gable patios Perth and timber lining patios.