Choosing a Perth Patio Designer
Changing the look of your yard is always a drastic option… but it is one which can leave impressive results! I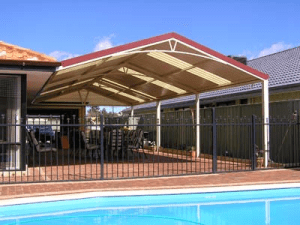 f you want to make changes in your back garden, and want something that is eye-catching and impressive, but that doesn't demand too much work in the long term, then you may want to consider installing a new patio.
There are a range of different options that you can choose from that will give the patio impact, and you can discuss your plans for the yard with expert patio installers in Perth, who will show you how you can make the changes that you require, and provide you with design plans and quotes that will allow you to decide what you want for your yard.
Selecting a Patio Design
The first stage in any new patio installation is to select the design that best suits your needs. You may have come to your patio installers in Perth with some idea of what needs to be done, but they may be able to offer you better advice about what to do, or to show you how you can improve the look of your yard by adopting a particular design. For example, timber decking is increasingly popular with Australians, and there are a range of different options when you choose the timber to use. You may select either traditional timber decking, or composite decking which is tougher and will last for longer. You should discuss your options with the patio installer, and listen to their advice about the best choice for a patio in your yard.
Choosing a Patio Roof
Along with the basic design of the patio, you will also need to talk to the team about options for patio roofs. There are a very wide range of designs, from flat roofs to solarspan and pyramid shaped patio roofs. There is also the extremely popular skillion patio roof. These are regularly chosen by homeowners because they can be fitted to almost every style of home, and when used with standard roofing insulation they can also help you to extend your home into your garden. These patios can be some of the most attractive, and will be adapted to better suit the layout of the yard, regardless of which direction it faces. Discussing this design with patio stores in Perth can allow you to understand what you are selecting when you pick a design.
For more patio ideas in Perth why not visit the showroom at One Stop Patio Shop? Get great ideas for your home and discuss designs to suit the architecture of your property.