Getting the most out of your outdoor area begins with great patio design ideas to maximise your space and suit your lifestyle. By decorating your outdoor patio you can create a comfortable and enjoyable space that reflects your tastes and also makes guests feel welcome. Here are a few tips for making your patio a stylish and appealing space to entertain and relax:
Decent roofing
The best addition you can make to your outdoor area is to provide a roof, making the area comfortable all year round. With a variety of styles and materials available, creating a stylish cover for your patio will provide a protected area from both the hot sun and rain for your guests and your décor.
Furniture
Another important patio decorating tip is to consider what type of furniture is best for your patio. Depending on the available space you could select stackable furniture if you have a smaller area, allowing you to adjust the seating arrangement to suit your needs. If you have a sheltered patio, you may consider better quality furnishings that will be able to last longer with the added protection.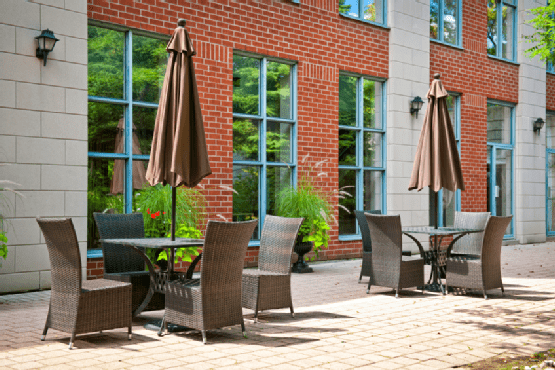 Lighting
Lighting is another important element when decorating your patio. If you have a roof you can install permanent lights or string fairy lights to allow the party, or quiet relaxation, to continue after the sun goes down.
Potted plants
The placement of green plants or vibrant flowers around the perimeter can bring colour and life to your outdoor area. Hanging plants can also provide a colourful addition without taking up valuable space.
For quality Australian made patios available in a variety of styles, contact One Stop Patio Shop on (08) 9455 7277.