If you're looking for ways to make your outdoor areas stand out, consider these patio design ideas in line with the latest outdoor trends for 2015.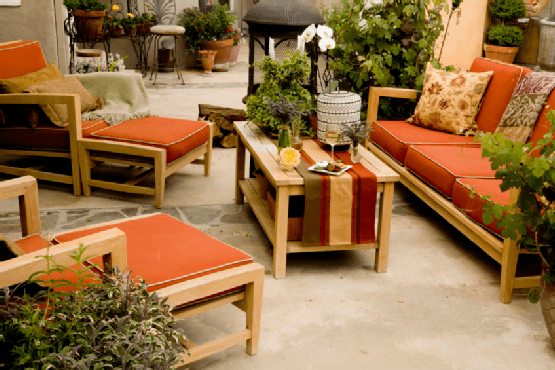 Decks
Building a deck is one of the simplest improvements you can make to a garden space, giving your household and visitors a space to enjoy the outdoors without the cost of building a full outdoor room. Timber decks are a timeless option that fit in well with traditional and modern homes, and can be customised to different styles using accessories and lighting.
Gazebos
Larger gazebos, cabanas and patios create more living space and can be insulated to keep out the heat and bad weather. These outbuildings are ideal for entertaining or just for an escape from the heat by pool sides, and barbecues can be incorporated into the structure for entertaining guests. Your choice of patio styles and materials will be important for setting the right tone, from timber patios with plants for a natural appearance to modern, minimalist patios.
Outdoor furniture
Synthetic wicker furniture has become a popular option for outdoor areas and patios over the past year, which has the appearance of natural wicker without the vulnerability to rain or high maintenance requirements. Modern outdoor furniture tends to be less bulky than furnishings from previous years, with an emphasis on fine weaves and dark mahogany, and black tones.
Patio design ideas in Perth
Contact One Stop Patio Shop on (08) 9455 7277 to order quality Australian made patios in Perth.