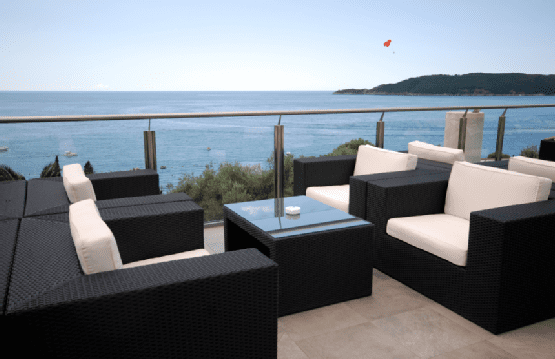 Building a patio attached to your home can help you get more use out of your garden as well as extend your living space, especially when choosing indoor/outdoor patio designs.
Patio styles
Patios come in a wide range of designs and styles, from stand-alone patios and pergolas built at the far ends of gardens to extensions added directly onto home buildings. Extending your home with a patio can greatly add to its value as well as give you more space for entertaining guests, relaxing or dining.
If you are worried about disturbing the overall look of your home design, especially for classical homes, don't be. It's easy to match a new patio to any existing home design when using a specialist patio installer.
Furniture and décor
If you're keen to create a sense of coherence between your home and your patio, choosing the same or similar décor and furnishings will ensure consistency. Installing a similar type of flooring in your patio as in your immediate living room or kitchen will ensure that the rooms aren't broken up, so the patio will appear to be another room in the home.
You should also think carefully about furnishings, making sure there are enough chairs to seat everyone for parties and other events, and bring in the natural world with plants and large windows overlooking the garden.
Australian made patios in Perth
One Stop Patio Shop is a leading patio installer in Perth. Phone (08) 9455 7277 to discuss different outdoor patio designs for gable, dome, timber lining, pyramid and solar span patios and decks to suit every budget.