When choosing your outdoor patio design, one important consideration is how to create privacy incorporating the layout and aspect of your home and yard. For many people, having a patio area that they can escape to from the everyday pressures of work and home life is how they relax and unwind. Creating an intimate and private atmosphere for your patio will depend on the design and materials of your patio as well as your own personal style.
Add a roof
One of the most effective ways to add privacy to your patio is with a roof. There are a variety of styles and materials for patio roof designs from which to choose that can enhance the overall look of your home as well as adding protection from weather and privacy from neighbours. Installing a patio roof can provide shelter from the elements all year round, including insulation to block summer heat and trap heat in during winter months, as well as provide the structure for extra features such as lighting.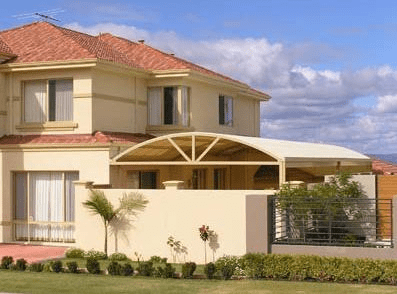 Add extra foliage and decorative screens
Another method of adding privacy to your outdoor area is with the use of plants. Using planter boxes or large pot plants with broad leafed shrubs and trees inside them can create a natural screen or wall to increase the feeling of privacy on your patio. Alternately, if you have a patio roof you can choose to hang potted plants at various heights that will provide a green touch to your outdoor area and are much easier to move or remove as needed. Using decorative screens can also provide privacy as well as expressing your own personal taste.
For patio design ideas, including maximising privacy, contact One Stop Patio Shop on (08) 9455 7277 and have a patio custom built for your home.