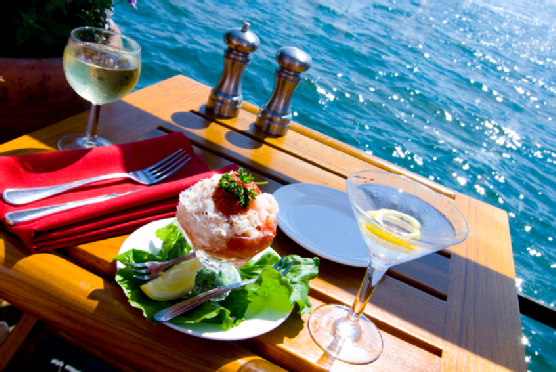 Creating spaces to prepare and eat food outside will mean you avoid the rush between the kitchen and your patio, and should be considered when planning outdoor patio designs.
Cooking Area
The classic Aussie barbecue offers a number of options to households, whether you construct a space for a freestanding barbecue or go all the way with a stone barbecue or outdoor kitchen. Fully functional outdoor kitchens are more expensive, but will offer greater freedom to prepare all types of foods without having to be trapped inside and away from your guests.
Outdoor Furniture
If your patio is large enough to accommodate a table and chairs, you should make sure you provide enough spaces for everyone when entertaining. If the furniture will be located outside, on the lawn or in an open air patio, it's important to choose durable materials that won't be easily damaged by wind and rain or fade in the sun, and to install an awning or other protective covering to keep direct sunlight off your guests.
Outdoor Lighting
With many barbecues and garden parties lasting into the night, patio lighting is an important consideration for the safety of your guests when walking between the house and other areas, though for comfort you should avoid making these lights too bright. Options such as subtle lighting embedded in pavers, hidden by plants or fitting Tiki lights can create a more relaxing outdoor environment.
Outdoor Patio Designs in Perth
Contact One Stop Patio Shop on (08) 9455 7277 to speak to their leading patio installers in Perth.