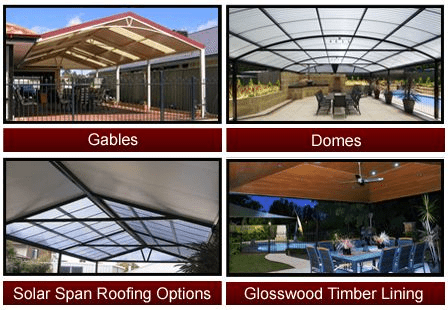 A new patio can be a great investment in your home as well as a place to relax or entertain guests, as long as you are 100 per cent happy with the installation process. Here are five common issues that customers ask patio installers about when deciding which type of patio to buy:
1 – Council Applications
When building a patio, you will need the right Building Licence, Planning Application and Water Corporation agreement. These can usually be arranged by your patio installer and will take up to four weeks to finalise.
2 – Boundary Regulations
You should speak to your neighbours to get their approval when building patios on boundaries. If they approve, you may be able to build as close as 500 millimetres.
3 – Patio or Pergola?
Pergolas are made of timber and require higher maintenance than patios, which are made of more durable steel. Your choice should be based on factors such as personal preference, your budget, climate in your area and the style of your home.
4 – Installation Schedule
The time taken to complete your patio installation will depend on the complexity of the project and the company you choose. Quality patio installations should not usually take longer than six weeks.
5 – Do I Need to Be Home?
As long as patio installers are granted entry to your backyard and have access to your home's power supply, you do not need to be home during the installation.
Patio Installers in Perth
Contact One Stop Patio Shop on (08) 9455 7277 to speak to their professional patio builders in Perth about dome, gable, timber lining, pyramid and solar span patios.