Building Patios in Perth to Enjoy Your Home
Patios are a great addition to any home. During summer, they can help you enjoy the heat and host barbecues or family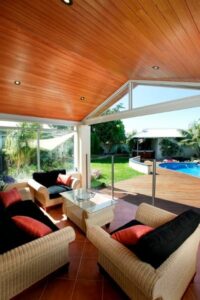 gatherings. As the temperatures rise, al fresco dining becomes more appealing. Another great advantage of having a patio is that it can make your home more valuable. There are different patio styles available such as gable patios and dome patios, a quality patio builder will advise you on the best patio style to suit the architecture of your home.
Where to Build Your Outdoor Patio
This is the main decision you will have to make, especially if you have a big outdoor area. Patios in Perth are supposed to let you enjoy the outside but without sacrificing the comfort of being at home. If your home is surrounded by a large natural area, you might want to have the patio further away from the house. This will allow you to feel closer to the natural beauty of your location and enjoy quiet time by yourself or with family and friends.
A clear disadvantage of having outdoor patios in Perth far from the house is that the kitchen will not be easily accessible. You could install a barbecue or a grill but you would still need to go back and forth from the kitchen. Installing your patio closer to the house, perhaps right next to the kitchen, will give you direct access.
Your Outdoor Patio Design
After you have decided where to build your patio, you can start thinking about the design. It is important to consider the main features of your home. You want the patio to blend in with the rest of the home and have a natural flow. You will have to decide on the lighting, blinds and flooring that will be part of the space before the builders start work. Finding a company that can take care of all that will help get the job done more quickly. To ensure that your new outdoor space lasts for a long time, find a team ready to give you a 20-year structural guarantee.
For more information on adding a beautiul patio to your home, get in touch with One Stop Patio Shop today.